waxu logo

Waxu info
Introducing WAXU - intimate waxing like you've never experienced before
WAXU detail
BBJ are proud to offer the new WAXU intimate waxing treatment - designed to give you beautifully smooth, hair-free skin anywhere you want - fast and free from discomfort.
Waxu are the UK's leading specialists in intimate wax and are here to help you choose the perfect style for you; so if you're unsure just ask your therapist and she'll be happy to help guide you on the various intimate wax options.
Remember - you're in control of your wax, so please tell your therapist your preferences and she can adjust the style to make it your own.  Whether you want a little off or a lot, you can select the one that's best for you.
Luxurious, long lasting and unbelievably comfortable, WAXU is professional waxing like you've never felt before and costs £30
Waxu picture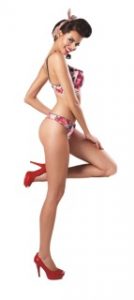 Other Waxing
Full leg £22
Half leg £15
Hi Line Bikini £15
Bikini £10
Underarm £10
Full arm £20
Forearm £10
Lip or chin £9
Lip & chin £12
Eyebrow shape from £9
Back or chest wax £20