Lycon info
Lycon is the world wide market leader in dipilatory wax, developed in the late 70's by Lydia Jordane who was a therapist keen to create a wax that would be less painful and more thorough than any other wax on the Market.
Waxing prices
Our Warm Wax is T Tree which promotes less bumps and is colour free.
Full leg £20
Full leg & bikini £24
Half leg £13
Bikini £10
Underarm £9
Full arm £15
Forearm £10
Lip or chin £8
Lip & chin £12
Eyebrow shape £9
Back or chest wax £17
Waxing prices
Lycon Hot wax  - So Yummy Chocolate & Hazelnut, ideal for for short hair,  sensitive skin and would be used on small areas only.
Brazilian £20
Hollywood £30
Lycon Logo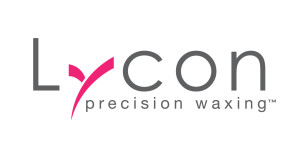 Legs photo