waxu logo

Waxu info
Introducing WAXU - intimate waxing like you've never experienced before
WAXU detail
BBJ are proud to offer the new WAXU intimate waxing treatment - designed to give you beautifully smooth, hair-free skin anywhere you want - fast and free from discomfort.
Waxu are the UK's leading specialists in intimate wax and are here to help you choose the perfect style for you; so if you're unsure just ask your therapist and she'll be happy to help guide you on the various intimate wax options.
Luxurious, long lasting and unbelievably comfortable, WAXU is professional waxing like you've never felt before.
Hollywood Wax - £30
Waxu picture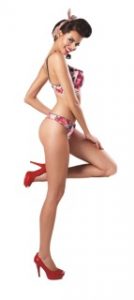 Other Waxing
Full leg £25
Half leg £17
Hi Line Bikini £15
Bikini £12
Underarm £12
Full arm £23
Forearm £15
Lip or chin £10
Lip & chin £17
Eyebrow shape from £10
Back or chest wax £22