Dermalogica info & logo
The Dermalogica ethos is grounded on the importance that products for a healthy skin regimen should be recommended by a professional skin therapist with the same care that a physician would prescribe medication.

Face Therapy Treatment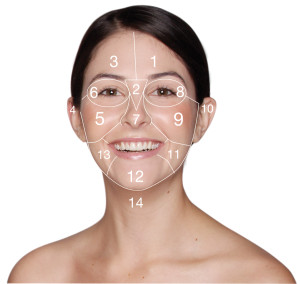 Face therapy treatment is revolutionary and uniquely designed for the client.  Following a deep cleanse, the face will then be divided into 14 zones allows the therapist to tailor the treatment to treat specific problems.  After exfoliation, steam and masque treatments, touch therapy will target specific stress zones to relieve tension and fatigue.
Prescriptive facial including face mapping
1hr 15 mins £40
Follow up facials (60 mins) £35
Microzone Facials
30 minute facials to treat specific areas £20
 Rapid Spot Clearing, Flash Exfoliation, Blackhead Relief, Hydration, Men's Skin Fitness
CACI/Geneo+/microdermabrasion Link
We also offer a range of non-surgical face lifts & wrinkle treatments by CACI,

the remarkable microdermabrasion SkinBase Facial

and the new Geneo+ 4-in-1 Super Facial