Header
After a tough day at work, relax and unwind with a body massage.
Massage Picture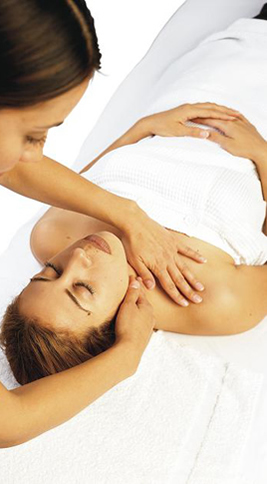 Back, neck & shoulder
Concentrates on the upper body and ideal if you suffer from aches and pains.
30 minute treatment £20
Dermalogica Bacial
A facial for the back, consisting of cleanse, exfoliate, mask & moisturise.
45 minute treatment £30

Aromatherapy body massage
A wonderful treatment which uses essential oils to refresh, uplift, detoxify and relax muscular aches and pains in the face and body, creating a feeling of general well being.
60 minute treatment £35